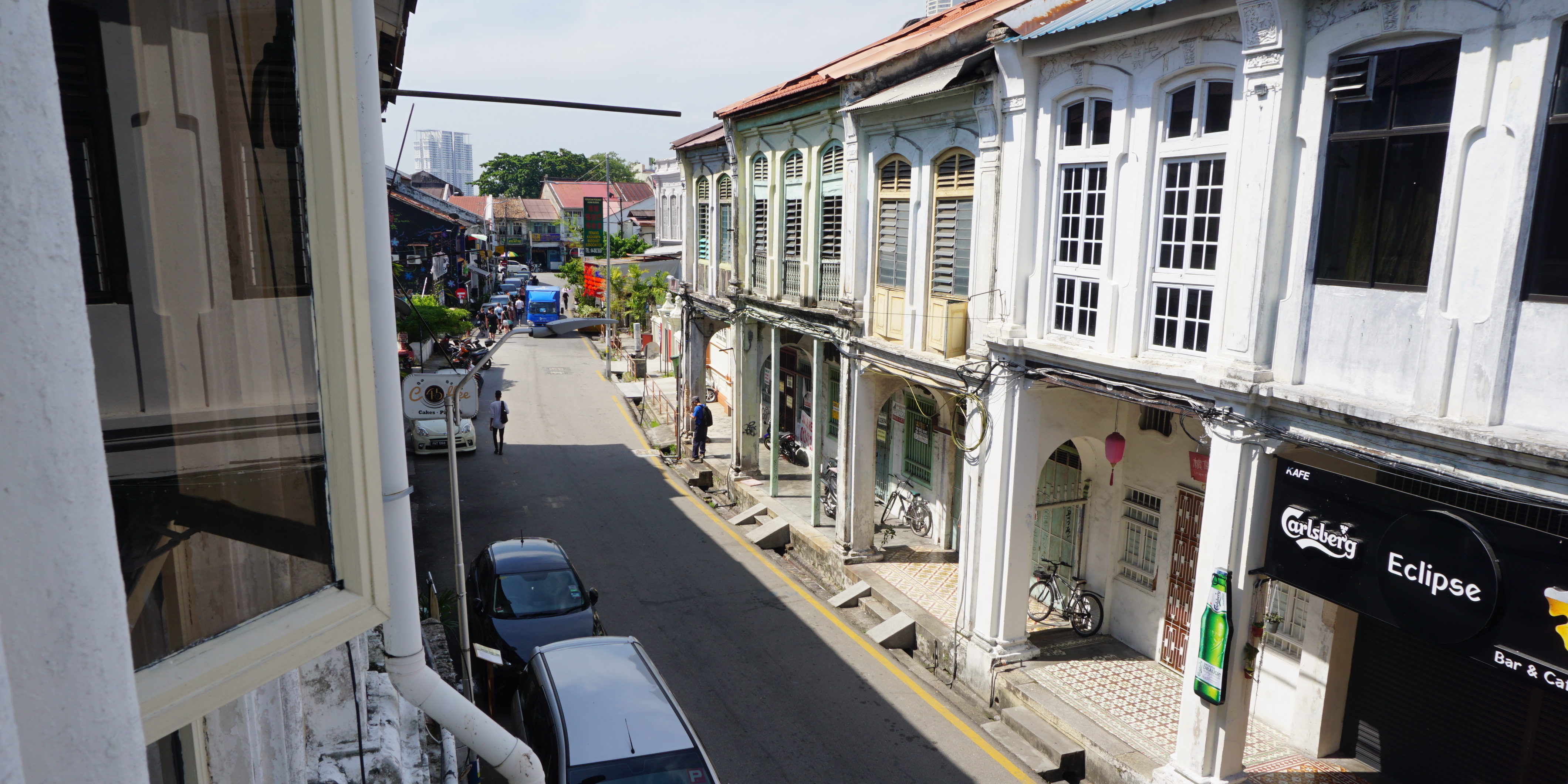 George Town, a scenic Malaysian city on the island of Penang, is a culturally-significant and popular tourist destination. The city is a dense, beautiful collection of colonial-era and other historic, well-preserved architecture. Listed as a UNESCO World Culture Heritage site, George Town has long been an important center of trade in Penang, founded as an entry port by the British in the 1700s, and attracting traders and workers from all over the region. Today, George Town is a diverse mix of cultures, with influences of China, India, Indonesia, Burmese, the Arabic world, and many others, including the native Malays. 
However, for tourists and locals alike, access to the low-rise hodgepodge of shops, temples, and markets that cover the streets oriented to the still-active port, leaves much to be desired. Despite its density and small streets perfectly suited to walking and cycling, George Town suffers from the same car-oriented planning that plagues cities all over the world. Most residents travel by car, and a lack of parking regulation enforcement means that cars typically block pedestrian spaces, and make cycling dangerous.
While the city does have a quality bus transit system, Rapid Penang, the lack of "last mile" connections and poor walking and cycling environment prevents it from replacing car trips.  Fortunately, the Penang state and city governments are eager for change and have been working with the Asian Development Bank and ITDP Indonesia, as well as together with local communities and organizations, to tackle mobility problems in the city, increase tourism, and improve its residents' quality of life.
Over the last few years, the collaboration between local communities, residents and the Government has resulted in the George Town Special Area Master Plan. This plan includes pedestrian improvements, such as ensuring that sidewalks are connected and continuous, separated from cars, and five-feet wide. The bike-share program, LinkBike, launched in 2016, are being expanded to better serve residents and tourists, with a higher density of stations in high-traffic locations all over the city.
While the city is making good progress, George Town still has a ways to go. Enforcement remains an issue. In the central neighborhoods of Little India and Lebuh Campbell, the pedestrian-friendly design was implemented, but cars still park illegally on the bike lane or on the traffic lane. More investment in pedestrian and cycling infrastructure is needed, and the existing infrastructure should be more segregated. Installing parking bollards, covering the open sewers between the car and pedestrian spaces, and encouraging more active frontage at the street level would make the walking environment safer and more pleasant.
Better walking and cycling environment would also make it much easier to access public transport. Expanding Rapid Penang, the city's bus system, and implementing a new higher-capacity transit system is essential to accommodate the daily trips made in George Town and throughout Penang, proving a true alternative to car ownership. This would also open up the potential of limiting cars in the city center, through design, parking restrictions, and road pricing. This would provide much-needed public spaces for residents and tourists to enjoy the city on foot and bike, making George Town more livable and enjoyable, and inspiring other cities across the region and world to do the same.