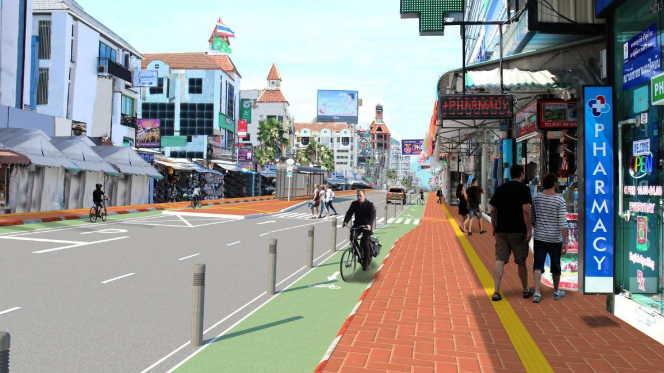 Thailand's National Government and the City of Patong Government have defined a ten-year development plan for Patong. Besides becoming a MICE special district, Patong Government also has the vision to make Patong an innovative, green, and walkable city in ten years' time, with a positive impact on the environment.
From Patong Charter MICE and Greenest City workshop held on April 5th, 2019 by the Patong city government, in order to achieve these goals, the government has defined the following focus developments:
 Patong as a MICE City
Development of green infrastructure
Development of a green economy
Provision of public parks and green spaces
Provision of green transportation
Development of housing and real estate
Patong urban revitalisation
In the transportation sector, the government focuses to improve the current conditions of mobility which is highly dependent on private vehicle usages such as motorcycles and minivans. The government has identified that in Patong, public transport services and pedestrian facilities are still limited. Therefore the improvement aims to improve facilities for walking, cycling, and public transport which are more sustainable modes of transport for Patong.